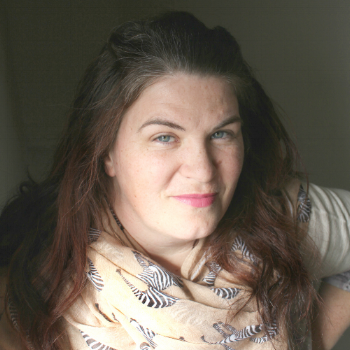 Hi there, I'm Carrie. I am a designer and maker living in coastal Maine.
I design modern and traditional quilts, I sew & mend garments, I design and make cross stitch, needlepoint, and embroidery. I am trying not to add to this list right now, especially with gardening season upon us, but I really want to try punch needle work and pick rug-hooking back up.
My work is ever changing, often inspired by simple things in everyday life….. the way the windows are situated on a building, the flooring tiles at the grocery store, the woods behind our house, and the drawings my daughter makes.
I love the bold new colors of the modern quilt movement, as well as the old embroidered handkerchiefs found at the local thrift shop.
There are times when I look at some fabric and know how it needs to go together, and then I can't stop until it's done!
Vermont Quilt Festival 2018
My very first quilt design to show! Woohoo! ... more coming soon
I was so pleased to have my scrappy trees on the cover of the premiere edition of Modern Patchwork Gifts! These trees came about when I was left with a pile of scraps from a quilt. They sew up very quickly and can be made in an infinite rage of sizes, shapes, and colors.
I am currently working to produce the pattern for sale. Check my ETSY shop soon and you'll have your own scrappy trees for next Christmas(or any time of year)!
My first published project in my absolute favorite magazine. Janine Vangool, editor of UPPERCASE magazine, put out a call for submissions for an issue celebrating books, in all aspects and interpretations. I had just recently finished my needle books and knew she would appreciate the selection of vintage circus themed fabric I chose as the cover centrepiece. The magazine is published quarterly, each with a theme, along with a new project of Inspirational Encyclopedias. They are always accepting pitch ideas and submissions for future issues, check out their guidlines here.